by Wendy
1) A change of scenery. As much as I love cities, I appreciated being out in the country, surrounded by family, tranquill trees, Kentucky bluegrass and greenish lake, lightening bugs and quiet.
2) Driving a boat for the first time. Feeling the warm sun and breeze cutting through a humid afternoon as you steer through the water. Stopping in the shade for some of us to swim, all of us to relax and talk and laugh.
3) Kayaking for the first time. If this outdoor sport doesn't sound like me, you're exactly right. But after watching my nephew and niece navigate the water with ease and enthusiasm, I had to try and was glad I did.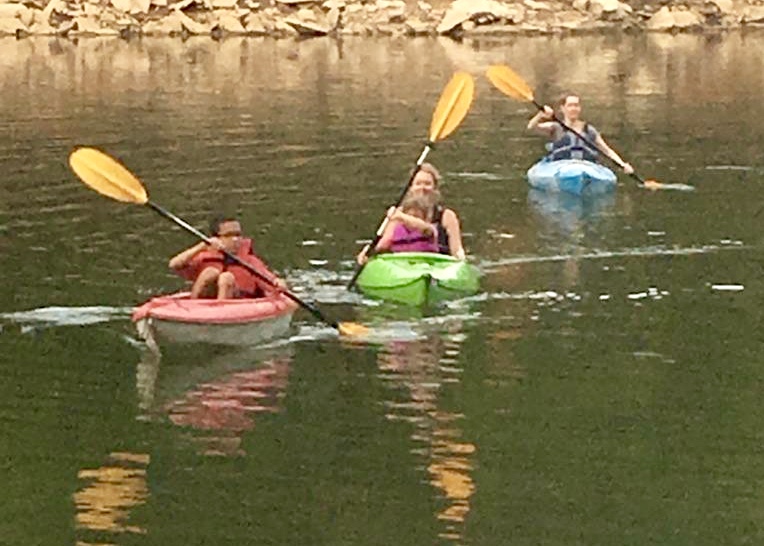 4) Staying in a rental house with my family. The cabin might have been in a rural location, but it wasn't rustic. Lots of modern amenities, on a beautiful secluded woodsy property that looked out onto the lake.
5) Family dinners. My parents get endless credit for their organization perfection. They planned ahead and brought all the essentials to make the cabin comfortable and prepare amazing dinners – from perfectly seasoned steak to juicy burgers to grilled chicken, with sides like hashbrown casserole, green beans, and baked potatoes. Jack's Mom sent delicious Jersey tomatoes and corn that everyone enjoyed. There were plenty of drinks and baked goods and a whole side table devoted to various chips.
6) Reading on the deck, with a cold Modelo.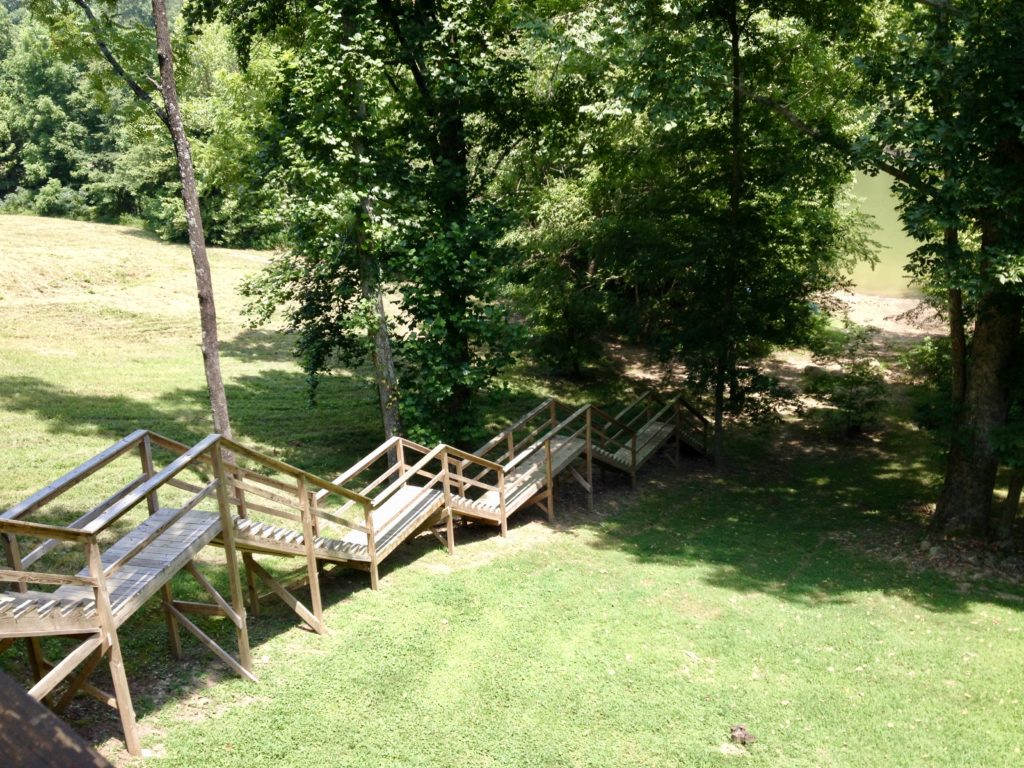 7) Sitting in the pleasant living room with the ceiling fan on in the evenings or when it got too hot outside, watching shows we don't usually watch like Maine Cabin Masters or House Hunters or Four Weddings or Diners, Drive-ins and Dives.
8) Celebrating Mom's birthday together, with surprise decorations and cake!
9) Jack having the opportunity to go fishing, which he really enjoys but does not do often.
10) Respite from stress. Jack and I had been dealing with a string of annoyances lately, from a health issue to expensive car repair to our house air conditioning going kaput in the middle of summer. The lake weekend was a chance to catch our breath from worries and be reminded of so many good things.