by Wendy
Jack and I went skiing in Park City, Utah this past January. Just like two years ago, we missed the powder. I appreciated the warmer temperatures but residents kept apologizing for lack of snow. Jack would shake his head and say to me, "This is just like skiing on the East Coast."
Yet we had a wonderful trip. The beautiful scenery beckons you to go outside and stay outside! Even for a hesitant skier like me, the sporty, cheerful Canyons Village lures me into believing I'm an athlete.
When boarding Red Pine Gondola to the High Meadow trails, I can pretend I'm a pro. No one knows that I've spent 15 minutes complaining about the awkward equipment. The ruse quickly fades as I warm up on the bunny slope then head to my favorite green run, but who cares! The chairlift doesn't intimidate anymore. I link turns more smoothly. I pick up a little speed on a smooth, familiar path. I'm making progress.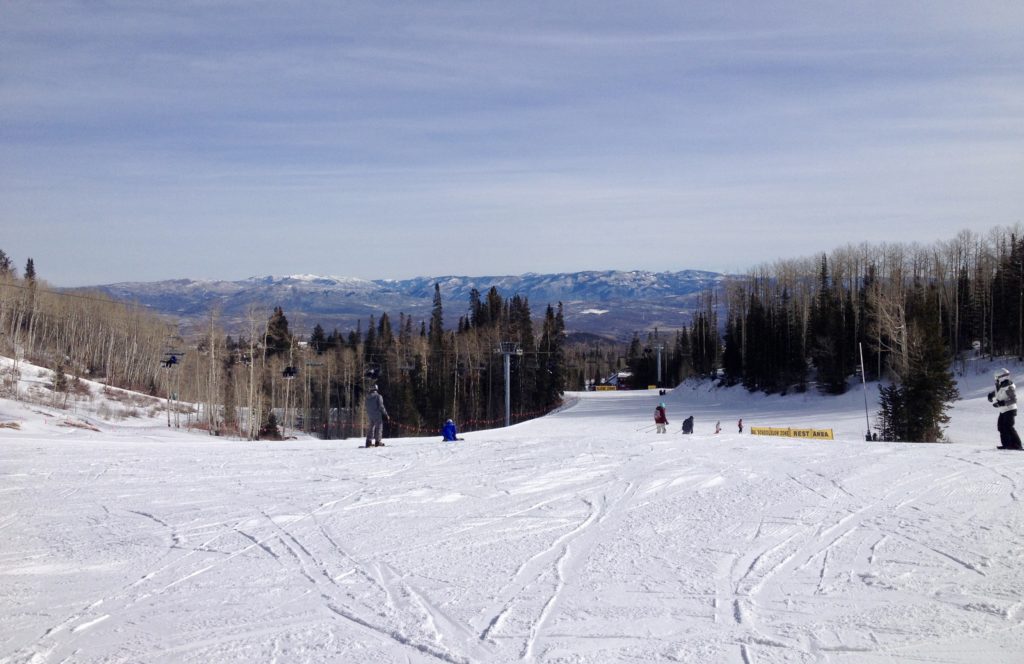 I felt a sense of accomplishment from skiing with control and avoiding any broken bones. After a day of healthy exercise, apres-ski in Hyatt Centric Park City did not disappoint, with a soak in the heated whirlpool under the twilight sky followed by excellent manhattans, snacks and a game of gin rummy in the restaurant lounge. Playing cards is a sport for all seasons.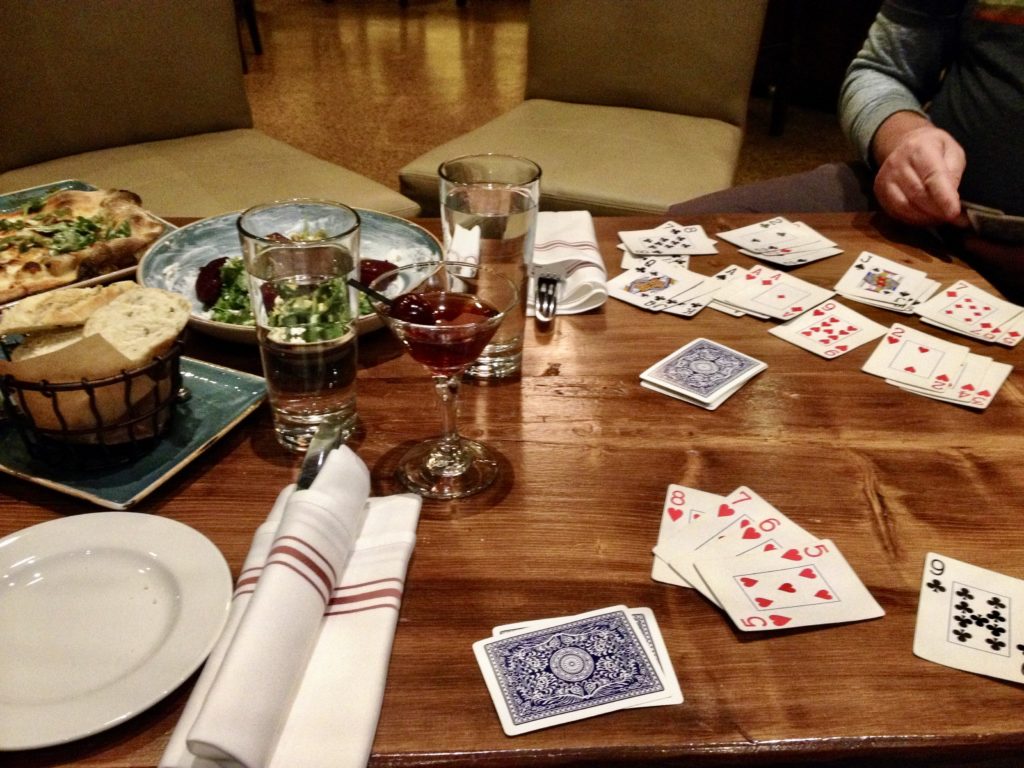 We took a break between our ski days to walk around historic Main Street, where folks were busy transforming storefronts into pop-up headquarters for the Sundance Film Festival. "Plan to ski when the festival starts," locals advised, "the mountains will be empty because none of the LA crowd are skiers." Not sure whether that is totally accurate, but we took advantage of the tip and had plenty of space.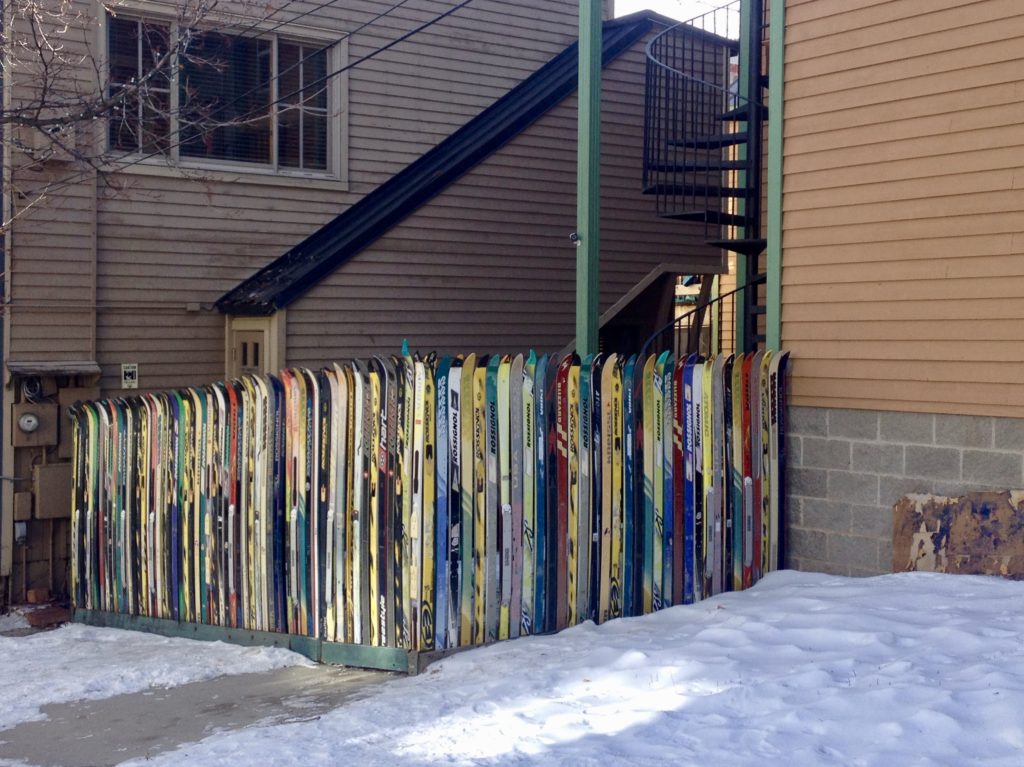 Jack and I also stopped by the nearby Olympic Park, built when Utah hosted the 2002 Winter Olympics. This was more interesting than we expected. It was super cool to see the bobsled track and ski jumps that athletes now use for training, surrounded by pretty mountain views and the soaring blue sky.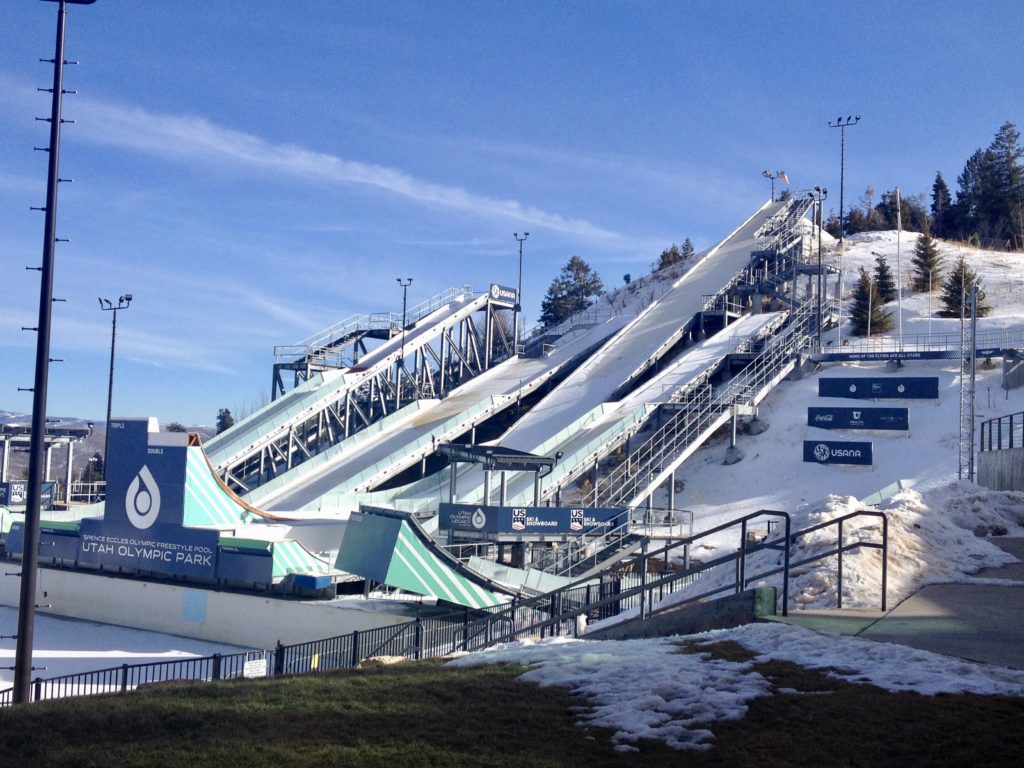 There is a museum with exhibits on the 2002 Games as well as on the history of skiing. My favorite was vintage ski fashions from the Barbara Alley collection, complete with 1980s footage of models doing the robot and other dances.
We bought tickets for a virtual bobsled ride, which was kind of corny and predictable with sharp jerks to the side, bounces and fake snowflakes falling…but the price included turns on a video game ski jump, which was difficult but quite fun.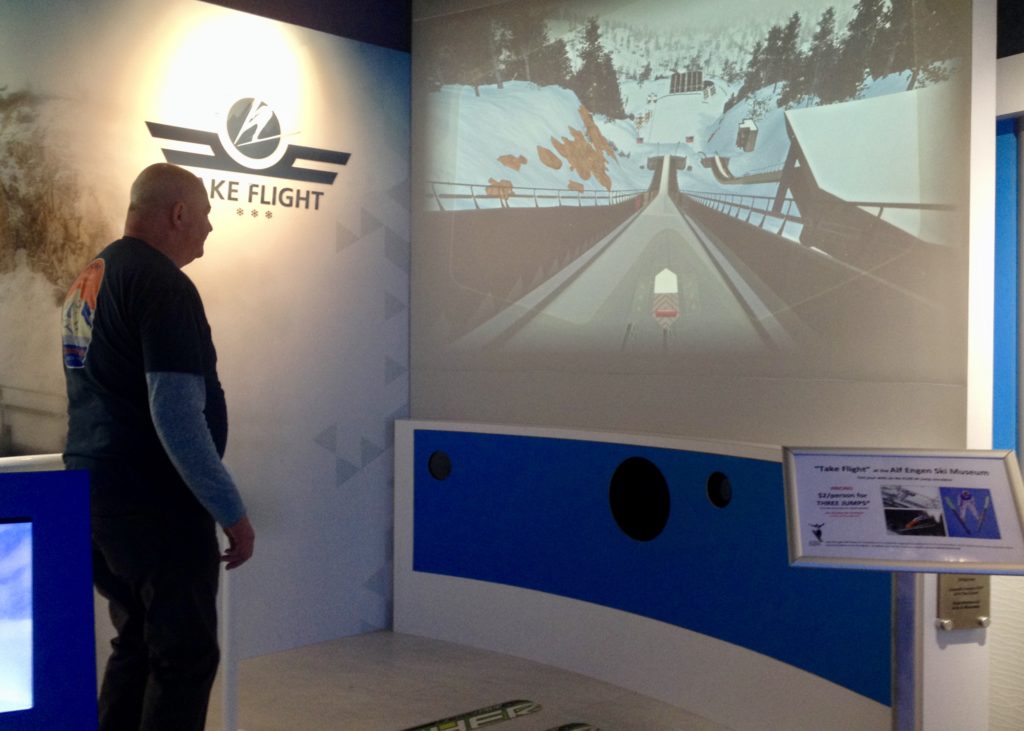 The Park City trip fostered winter sports appreciation – as well as anticipation for watching teams in this year's Olympics! Especially skiing, snowboarding and bobsledding events. I'm always in awe of how easy the world-class competitors make these difficult sports look, and how much hard work and focus they've devoted to their goal.
Maybe champion skiers never whined about their boots being too tight and raced down black diamond runs when they were ten – and I will probably never stop doing the former and never start doing the latter – but they still inspire all skills levels to go outside and enjoy the snowy sports of winter.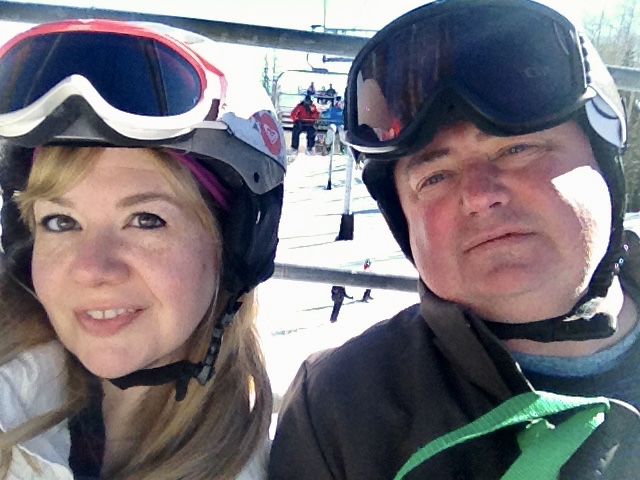 Have you hit the slopes this year? Looking forward to watching the Olympics? What's your fave winter sport?