by Wendy
I've wanted to travel to New Mexico for awhile, especially after hearing and reading about Mom and Dad's trip last year.
I also remember several years ago when Jack and I were in the thralls of binge-watching the television series Breaking Bad, which mostly takes place in New Mexico. While we were mesmerized by the dark storyline, traumatic plot twists and great acting, I would always notice the beautiful blue skies as backdrop against the crazy scenes happening on the ground. You wouldn't want to be a part of anything like that – but the sky itself looked worth a visit to the area.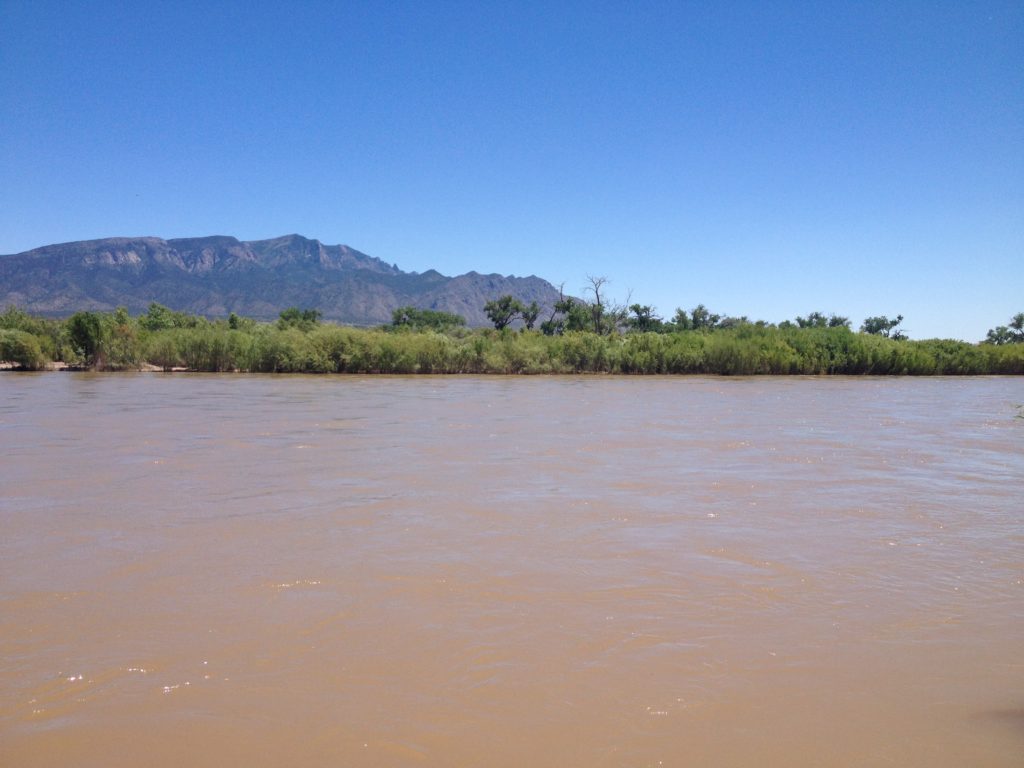 So on a Thursday night, Jack and I flew into Albuquerque for a long weekend. We stayed at the gorgeous Hyatt Regency Tamaya Hotel about 30 minutes from the airport. Family from the West Coast met us there for relaxing days of pool time, dinners and card games, horseback riding, hiking near the Rio Grande, and exploring the nearby ancient Kuaua pueblo village/Coronado historic site.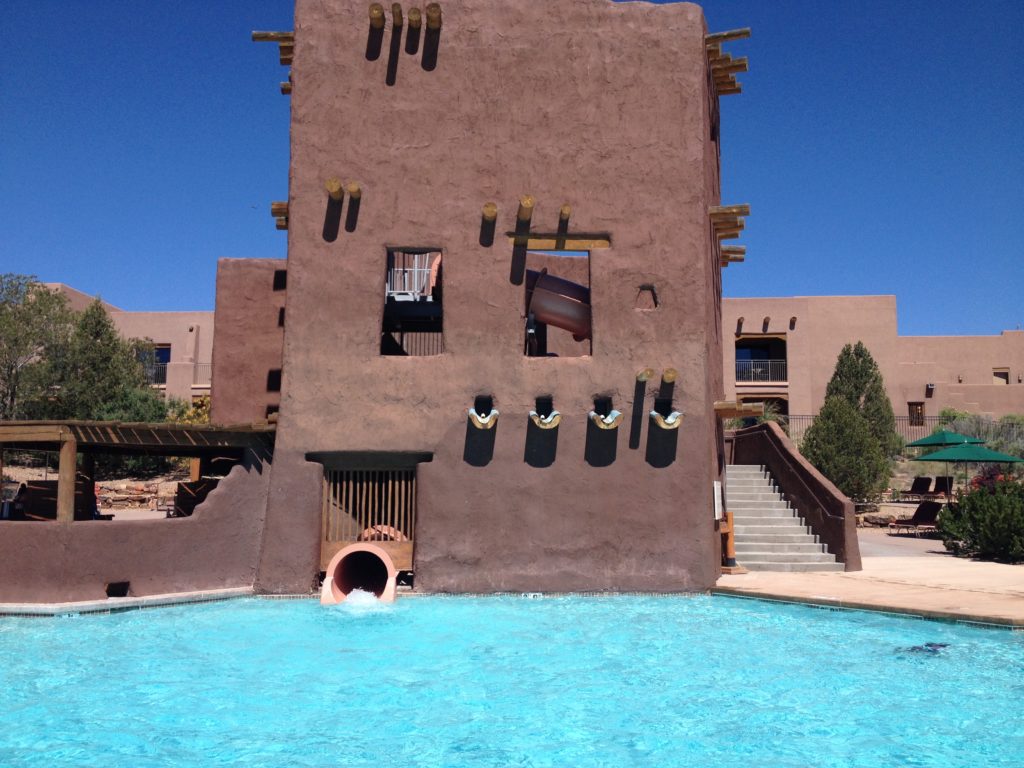 We took a day trip to Santa Fe, about an hour's drive away from the resort. We admired the adobe architecture and the city's obvious love for art. We shopped at the Saturday Farmers Market at The Railyards. We ate delicious southwestern food (I agree with Mom that the "Christmas" red and green chilies sauce option is the way to go). We trekked to three different museums: the Georgia O'Keeffe Museum, the Museum of Spanish Colonial Art (to see the well-curated temporary exhibit featuring photographs of artist Frida Kahlo), and the Museum of International Folk Art.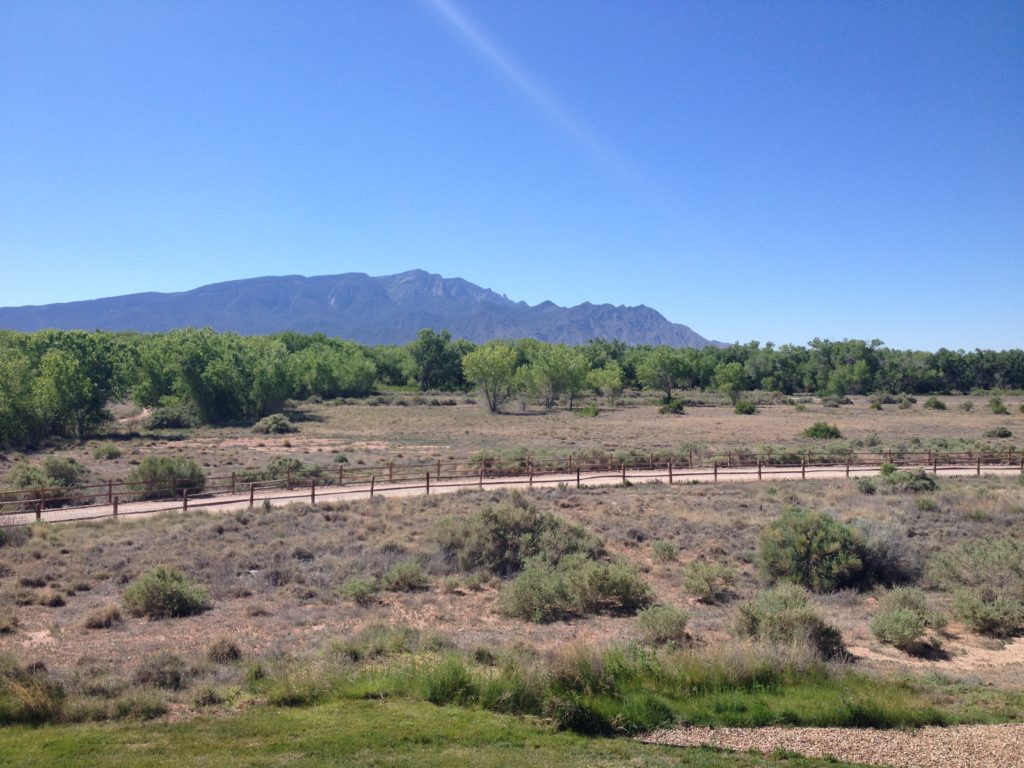 And yes, the New Mexico sky was amazing. I sat on our hotel room balcony often and admired the azure blue above the dry desert landscape. Sometimes it was a high-noon washed out blue as lizards darted under shrub plants for shade. Sometimes puffy low-hanging clouds contrasted with the cornflower blue as the mountains began to deepen to evening purple. At night the cobalt blue lit up with stars clearer than a planetarium.
I'm grateful for such a fun visit in the land of enchantment. Wishing peaceful blue skies ahead for everyone.